Shinybass journal entry 10-04-15
Trying to reason with hurricane season…
It's that time of year again. Hurricane season. We've (that's all of us on the East/Gulf Coast) been through some doozies in the past few decades. Growing up in Virginia Beach, there were more than a few heavy ones that came through to let us know who really runs the show. Of course the Katrina storm is still lingering in people's minds, and it totally shifted and displaced huge pockets of people. Hurricanes are nothing to snort at. They can strengthen pretty quickly, and whereas we don't like the inconvenience of heading for safe shelter, our lives are worth the temporary displacement. I promise. The word 'evacuation' is just a few letters off from 'vacation'. One can allow you to have many more of the other.
Right now Charleston is being hit with flooding, and my beloved Tidewater area is getting soaked, as is most of the Eastern seaboard. I hope this thing blows out to sea and leaves everyone a little time to dry out and recover. It's no joke when there is loss of life as we've had already. Let's hope everyone stays safe from here on out.
Our touring week was going to get interesting, but for all the best reasons. We left Nashville in a little bit of rain and drove East, into the oncoming weather. The first stop was Lynchburg, Va, for Phil's annual golf tournament, or as I call it now 'The only time of year I get to play golf'. For not hitting since this time last year, I did pretty well (or at least that's what I tell myself). Seriously, it's a great reunion, of sorts, for me – I've met some tremendous people in the 5 years I've been part of Phil's tournament, and some I consider lifelong friends. I took no pictures, mostly since I was concentrating on golf, and secondly, because it turned cold and rainy near the end of our round. The event raised a record amount of money for Miller Home, and that's the most important thing. Thank you to Stacy, Ron, and everyone else who took care of us! (PS – here's the lobby of the Craddock-Terry Hotel, one of my favorites…)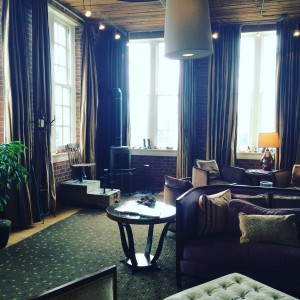 The next day we woke up in Ft. Meyers, FL. It was a stark contrast from Lynchburg. The Florida sun greeted us, and we welcomed every warm, inviting, radiant beam. The club was called The Ranch, a massive country bar. The stage was big, the crowd was big, and the show was broadcast all over the world via the interwebs. Phil has been having live tweets come in to request songs during our set, so it's pretty cool to get requests from all over the world while we deliver. Fun fact: Ft. Meyers is closer to Cuba than Georgia! Bonus for the evening – this amazing after show food!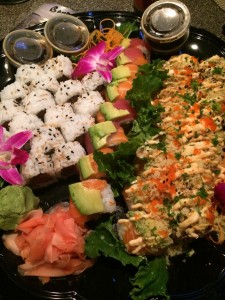 The next day we woke up a little further up the coast, with our wheels coming to a halt in the sleepy seaside town of Port St. Joe. I have only visited the town once, and don't remember much of my last visit, but this one left a lasting impression. I loved having our stage face the Gulf, and just breathing the sea air sends my heart to a better place. Having the sea air blow into our faces during the show is pretty amazing too. I'll be back, Port St. Joe.
To see three, count them, three shows in Florida this time of year can go either way. We were lucky with the first two, with the weather being perfect (which helps not only the shows, but load in and load out). Sunshine state show (say that 3 times fast) #3 was in Orlando at Carl Black Chevrolet. Carl Black has dealerships in big cities in the South, and is a big supporter of country music, hosting concerts in their parking lots. They even have a country music station they play in the showrooms. They have been longtime supporters of Phil, and we like them, too. Our show was a quick hour on Sunday, and of course it was clear for load in, sound check, and load out. The show, however, was a different story. The fans hung out in the rain, and we appreciate that to no end.
So that was the touring week that was. Nice scenery, nice folks, and some amazing seafood made the trip memorable. What's coming up? Well, NYC is on the schedule, as well as several more Grand Ol' Opry shows, as are a bunch of favorite places : Wisconsin, Ohio, Maryland, and Massachusetts.
A few weeks back, Phil hosted a contest on Facebook around the song 'She's on Her Way'. There were hundreds of pictures and videos sent in, and a video using the submissions was shot before we hit the road. I can't show you the video, of course, but I can show you a still from the set. Thank you to everyone who helped out by sending in your stories.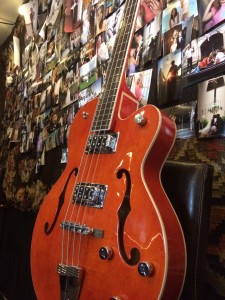 So again, stay safe, dry, and remember to take care of your pets during the heavy rains.
See you on the road!
---
---