Shinybass journal entry 01-30-17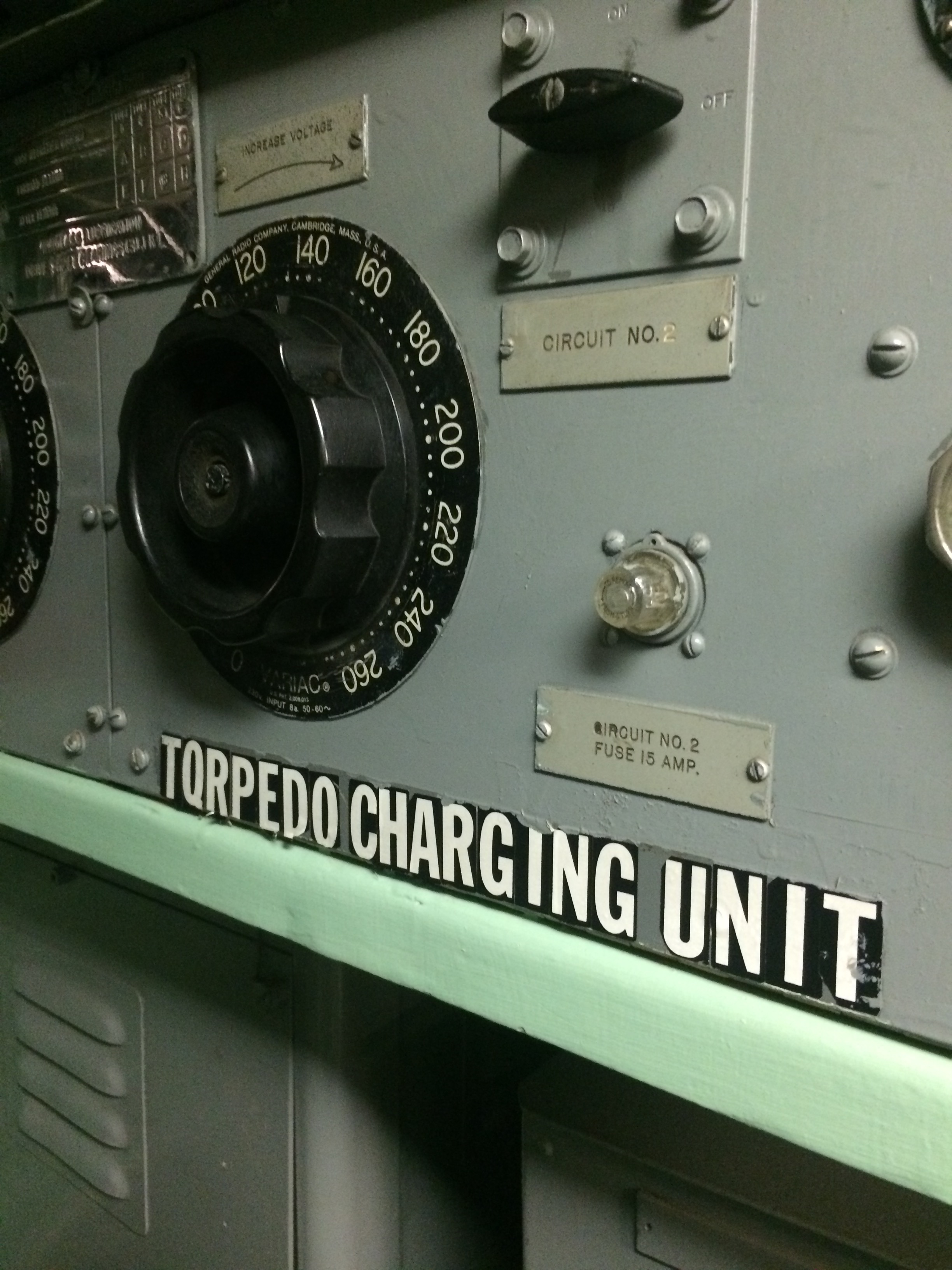 Now you did it…
OK, it wasn't you. Winter finally arrived. Scarf? Check. (not you East Nasty hipsters – you've been wearing them with your fancy beards since June) Toque? Yep. Especially for those baristas. I'm sensing a trend here…(no, not the trend of Steve hating on the cool kids) Winter clothes aren't just for winter any more! I own several scarves. I just seem to buy more than I wear because I lose them. And I love a good 'boggan, especially on this last run that gave me a glimpse of winter. Finally.
As you may or may not know, we welcomed baby #2 into our world recently. I took the bulk of January off to be Daddy, and this was my first run back on the PV bus. It's always hard to leave the little ones at home, and now doubly (or triply now really), with the rest of the family in that heart tug, so while out here, it's best to make it count. I have always tried to do that, but now I am on a mission. Let's see those things and eat in those places.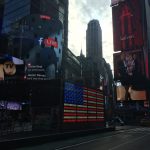 Oh hey Times Square.
After we loaded in to BB Kings (a wonderful venue, BTW) and had lunch, I figured I had about 90 minutes to see something in town. I've been to NYC several dozen times, and the biggies have been crossed off the list. So what to do in 90 minutes? It almost becomes a game at that point. Which direction do I travel? Do I cab, subway, or walk? What exactly do I want to see: art, history, food, a landmark? So many questions. So little time. I decided to hustle my two feet toward the water. My destination was 1.2 miles away – The USS Intrepid.
I have passed that carrier 100 times, and always said 'Man, I need to see that.' Well, today was the day. By the time I walked up the catwalk to the hangar deck, I had about 30 minutes to see both the ship and the USS Growler, the cruise missile sub docked one pier over.
Now, some of you are probably thinking I am crazy at this point for running to see an old ship and not really seeing it. Truth be known, my Dad was on carriers in the Navy, so to walk through a carrier hangar is slightly old hat, and I've been on a few subs as well. You should have seen the expressions on people's faces as I raced by them in the sub. I saw what I wanted to see, so even though the trip was short, for me, it was an excursion well worth it. I think I should be on Amazing Race.
Like I said before, this was my first show back with the PV crew since Dec 31, and after 6 years with Phil, it really is like riding a bike. Riding a bike though a fire while the bike is on fire. Seriously, the night was fantastic, and the sold out crowd showed much appreciation, and we like that. PS – for a rocking sushi place in NYC, Black Sushi was on POINT. There's your food tip for the day. I'll be back, Black Sushi, and with more friends.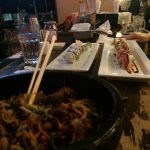 The next day was a little abbreviated for us, since the show was only 100 miles away. Ridgefield, CT is a beautiful little town, and the Playhouse is a great venue that has hosted just about everyone. We always like to see that show pop up on the calendar. No excursions for me – I do have to work sometimes. It's a blessing and a curse, because I happen to love what I do.
Little lesson for the untraveled: So in some parts (most parts) of New England, there are lots of small towns, connected by lots of small, 2-lane roads. The engineers probably didn't think a big, fat tour bus would be on these roads at any time, so things are slow going, sometimes bumpy, but incredibly scenic and worth the trip. The landscape is amazing, and the old houses and farms are worthy of magazine photo shoots.
We made a quick 45 stop tour hotel (which was actually in Massachusetts), and, well, Steve was off the bus for yet another quick walk. Here are some of the treasures I found:
I'll take 200-year old snow-covered house any day of the week. And a library built in 1913. And a site of an uprising. This is sort of the trifecta completion for me – and I didn't even know I did it. I have now visited the spot where the British were openly challenged, the spot where the war began (the 'Shot Heard 'Round the World'), and Bunker Hill, where we lost, but gave the British something to think about. The places you will go indeed…
Then the bus finally stopped in Norfolk, CT, where the very old Infinity Hall awaited us. Like built in 1883 old. This venue, this little town, the staff, the food, the crowd. Just always over the top. And full of history. I'm ok with that. I tried to get out – I even trudged up ice-covered sidewalks to get to the local museum, and well, it was closed for the winter. So, I tried. You get a postcard picture instead.
The next day we were in Alexandria, Va. I am a sucker for being in the DC area. I can soak in one of a dozen museums, or just walk old Georgetown and listen for the ghosts. I am the crazy one: the one that gets up early and rents a car to see the sights. Well, not today, Josephine. I slept until 11 in the damn morning. Sue me.
The Birchmere is a wonderful venue in Alexandria, and on this day, because of a late load in, I was relegated to a day full of sending emails and writing one sheets. Ahh, the rock and roll lifestyle.
Once the lights went down, we had a big, wonderful time, and the week's worth of shows closed with a bang, a quick load out, and our road home rolling under our tires in record speeds. Thank you to Ayla Brown for opening the show in Alexandria, and getting things fired up for us. We saw a lot of great friends out there this run, which is always a treat.
I have to send out a special thank you to my friends who showered Maegan and I with presents for our boys (and golf gear to distract me from work). It means the world to us that you think of us, and words can't say thank you enough.
Our next run will be a secret. I'll post pics to my Instagram account. I'll apologize in advance.
And here's a gentle reminder that you have about 2 weeks to do something very UNstore-bought and genuine for the Hallmark holiday coming up. Just saying…
Thanks again. It's good to be back in the groove.
See you on the road!
---
---