Shinybass journal entry 02-04-16
A good craftsman doesn't blame his tools…
I mean, I suppose the chisel could be bent, but instead of carving with a bent chisel, we should probably go get a new chisel. How many of us are using bent chisels? I know – it's expensive to replace chisels all the time, but if it is truly our craft, then don't 'get by' with janky (one of my wife's favorite words…) tools. In our profession, what we have is what we have. If your amp breaks, then a) have a spare, and b) fix the old one. If you bass has intonation issues, then get it set up. If your strings are a mess, then change them. It's pretty simple.
This whole 'tool business' isn't limited to just us music types. You probably have tape somewhere in your life where a new something should be. The tape probably works for a little while, but get your 'ish' together and fix it. Whatever it is. We are all grown folks here, right? Be grown up, and the role model you wish you could be. I'm all for making things last, and making them work for a while, but after time, it's just better to get things fixed. PLUS, it's pretty amazing how broken things can pile up on you, then all of a sudden, you are swamped with fixes. Right now, stand up, get the screw driver, and tighten that chair that's been bugging you. See how easy that is?
Of course, I type this with a fence that needs stained and a dryer switch that needs replaced. In my defense, the stain won't dry when there's snow on the fence. And the dryer? Well, I am not the handiest of handymen, so I'm waiting for the assist on that one. And somehow, with a toddler, there is always a 'to fix' list. He's a curious one, that boy of ours.
So are we all dug out of the big snow? Nashville was in a big of a standstill on that one. It seems like it was years ago, but no – just a couple of weeks. I started that week in sunny Anaheim for the NAMM show, where I had an abbreviated but productive stay. I had some great dinners, great conversations, and saw a lot of old friends. I also was privileged to preview some new gear that the public won't see for a while. Good stuff indeed.
Our bus was leaving at midnight Thursday, and my plane touched down from LA at 10:15PM. Talk about cutting it close. We skated out of town just in time, however, as the snow was giving everyone fits. The morning I woke up, the calm, warm yet smoggy California air in my lungs was replaced with the bitter cold of Indianapolis. Yikes. I wasn't exactly ready for that, and I am actually shivering a little as I type that. Things heated up quickly for the Vassar gang, as we had a capacity crowd at 8 Seconds Saloon. Nothing like 1700+ friends to help you kick off the new year in style.
The next morning we woke up in Amish country – Shipshewana to be exact – at this quaint little complex called the Blue Gate. In all one spot is a hotel, venue, restaurant, and, my personal favorite, a Hudson car museum. Holy crap. This collection represented the Hudson from 1909-1958, and some of the cars were one of one's – the only surviving example – and so beautiful. Our show was packed that night, however, the cars got extended looks from me all day.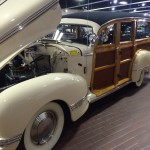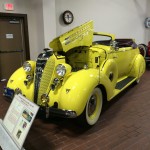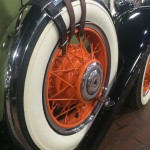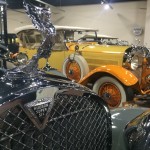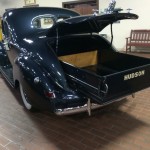 I arrived home to a snowy Nashville, and had to get a ride home in a big truck driven by Gordon  since the roads were sheets of ice. It was an inconvenience, for sure, but getting home for snow day with the family was the most important thing. And watching the nugget smile and play in the snow is about the best thing ever.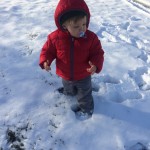 The following week we were in Kent, OH,  playing a great little room that reminded me of a rock theater. I love the rock rooms. There's a general cool vibe, as well as a run-down feel to them. I can't explain it, but there is an hip attitude to it. I was slightly disappointed at the fact that the crowd couldn't get up in their seats. NOT very rock and roll. The college night life was hopping after our show, with Jeff Brown and I getting crusty with the locals.
Earlier that day we were treated to a tour of the Audio-Technica plants/ offices in Stow, OH. What an amazing facility, and we sincerely appreciated the fact that they took time to show us around. And the AT toboggan came in handy the next day…The third picture is a very expensive isolation chamber so quiet you can hear your thoughts. It's where they test microphones and such. Just know our world is a noisy place, as you learn when you exit the chamber.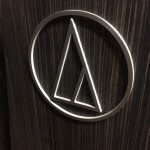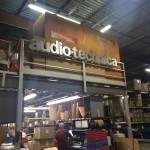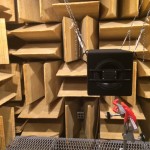 Chicago. The windy city. And in late January, with the cold trend continuing, it was windy as can be. If you look up 'Wind Chill' in the dictionary, you'll find a picture of Chicago. Sheesh. Cold outside, hot inside. With another sold out show at Joe's on Weed St, we had an incredible time, and ate very well. We like that. It's always a treat to see friends at the show at Joe's – it's like a bi-annual reunion. Thanks to everyone for making the night great, and for braving the cold!
The next day we were in Springfield, IL, Home of Lincoln, literally the home of Lincoln. See?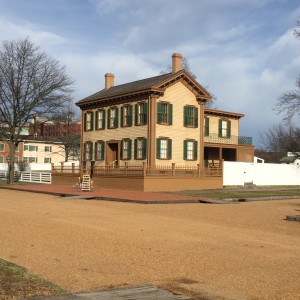 The day turned out to be a stark contrast to the day before, with the sun greeting us and beckoning us to come out and play. I am always up for a little dose of sunshine.
One would think that it's hard to follow up a show at Joe's, but we hit the Boondocks pretty hard, and they hit back with another capacity crowd. They always make us feel welcome, and the Springfield crowds are always happy to be inside at night rather than outside and freezing.
There is the recap that you have all been anxiously awaiting. This coming weekend is a rare weekend off, which is my 'hey catch up on everything' time. Maybe I'll take my own advice and get rid of that tape and replace what needs to be replaced. I hope you get out and enjoy the crisp sunny days ahead, and enjoy life to its fullest, since that's sort of what this is all about…
Thanks again for checking in, and for following my adventures. The next run out promises to be a great one with the Northeast on the schedule this go-round, and I look forward to just a few more flakes of snow before the thaw. Call me crazy.
See you on the road!
---
---