Shinybass journal entry 05-24-16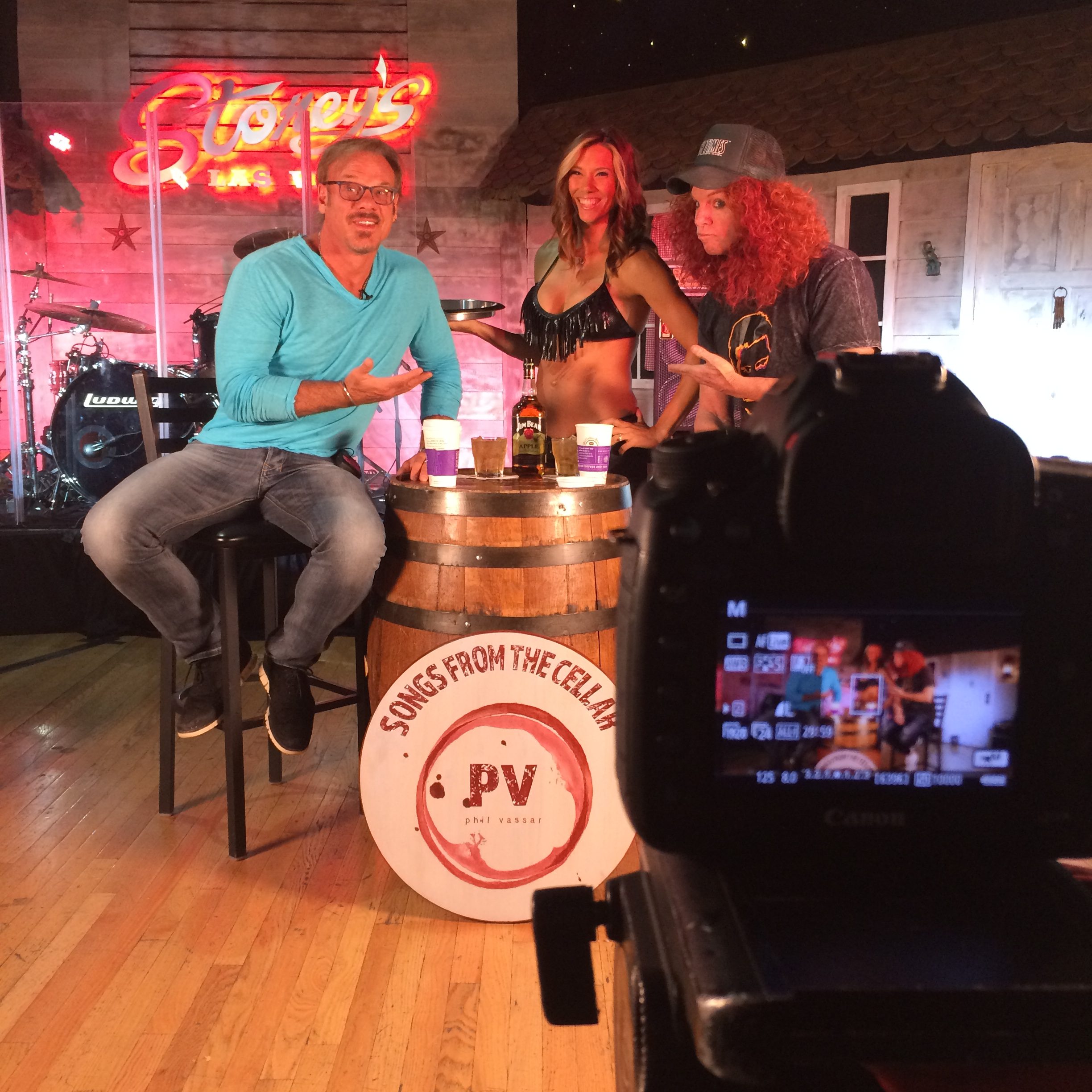 I still can't believe that all happened…
Happy Tuesday! I have a fun job, no question about it. I 'get' to miss a lot of sleep, not shower, and not work out. I 'get' to miss my family, I 'get' to eat lots of fried food, and I 'get' to try and maintain sanity through it all. But look at me, and I am no different than any of the other 2000 touring musicians in Nashville. Wait? 2000? OK, we're all full up now. Move along. I hear Huntsville is pretty this time of year. Seriously – a million people are expected to move to Nashville in the next 10 years. A million. Which is why I am building a condo in my back yard. Think the HOA would approve?
But as much as all of us (yes, all of us) bitch about our jobs, I find myself in situations or moments that are so good that I honestly shouldn't share them. I've seen some things. (Do you think you get EVERYTHING in the road journal?) But again, I'm not unlike any of my musician friends who have seen and done some amazing things as well. (Having friends who have jammed with a Rolling Stone or a Beatle comes to mind…) All right, no more parenthesis (for now).
The schedule for our week looked a bit hectic, and well, it was. We started our run on a Tuesday by flying into Vegas. Party time, right? Um, no. Sleep time. I know, I know. The Las Vegas I knew as a younger man isn't there any more, and I'd much rather have a good meal than anything else. So it was bed time. There was a long day ahead.
As you know, I play bass. That's job one. Jobs 2-5 involve video. I shoot and edit, star, write, direct, whatever needs to happen. Phil and a few of us other kids have been working on a show called 'Songs from the Cellar' , which is where Phil sits with guests and discusses whatever, and pairs them with some sort of alcohol, all shot in Phil's wine cellar. This week we shot a 'Vegas edition' with tentative guests Vince Neil and Carrot Top. Random, I know. The morning of the shoot, we got word that Vince was a no-go, but Mike Tyson and Al B. Sure would be there instead. No, not random at all.
I know what you all want to know – and yes, Mike can still crush a garbage truck. No jokes about any appendages here. Respect for the Champ, because after all, he still earned that title. We hugged, laughed, talked about having kids later in life, and I spent an awkward 5 minutes trying to fix his lav mic, and he was great throughout. Carrot Top was humble and kind, and a fine snare drummer (He and Al. B sat in later that night), and Al was also wonderful, and a bonafide slow jams star. The afternoon was one big blur, with guest after guest, joke after joke, and story after story. As a 'crew' member, it's really hard not to laugh while the camera is rolling. I did grab some behind the scenes shots for you. Enjoy.
We did, in fact have some music to play that evening, which we did in fine fashion. Then the bus rolled out at 1AM, which is 3AM in Nashville, for those of you scoring at home. What does that mean, exactly? It means that no matter how tired I am, my body will be up in a few hours, since I am still on 'baby time'.
I woke up to the rumble of the roads in Bakersfield, then spent the next 80 miles gazing out of the windows at the almond trees, mountains, and miles of nothing. I always think of the pioneers when we make these trips, and I am pretty sure I would have been trail fodder on Day 2 of such a trek across the high desert.
I did manage a shower before we embarked on our second day of Songs from the Cellar, which was in Paso Robles, CA. Wow. Before now, I had only heard of such a place, but we were in for a treat of a day. We had a distillery and winery on the schedule for shooting, and a guide for the day. We hit the RE:FIND distillery for shoot #1, and those folks were insanely nice, and the things they are brewing up over there are aces. BEST Limoncello I've ever tried. Give them a look-see.
Next up was the Halter Ranch Winery, a small island of a winery set on 2000(!) acres of beautiful rolling and historically significant hills. At one time Native Americans dwelled here, as evident by the artifacts they unearth almost weekly. It is also a nature preserve, has an 1880's era house that was used in the movie Arachnophobia, and it is run by the nicest folks you'll ever meet. I could dedicate a whole journal entry to this winery (and then some). We were given a long tour of the grounds, the wine 'cellar' (Indiana Jones anyone?), and then treated to lunch and a few pours of their finest. And if that's not enough, the world's oldest Live Oak is on site, coming in at over 2000 years old.

Our show that evening was at the Tooth and Nail winery, yet another great vineyard with exceptional staff and offerings. We had a tremendous time playing on a chilly night, and even with frozen hands it was well-worth it. The bus then pointed south yet again toward Temecula, for the Balloon and Wine Festival. All this red wine was torture, he says with a purple smile.
As you know, I am a wine guy, an aviation guy, and a history guy. And I travel. So the nice folks at the Pacific Aviation Museum sent me a P40 traveling magnet. Well, have magnet, will travel. I told them they were in for a wild ride. We started this week. Many more to come. I am gunning for the 'most diverse number of stops' badge that hopefully wins me a free cup of coffee in the museum cafe.
So here's the glamorous part : the red eyes. Not the Colorado red eyes (new minor league team?). The flights. Those cursed late night non-sleeping frenzies. Our flight was from Ontario, CA to Nashville. No biggie, except we went through Dallas, which meant no sleep over the course of 2 segments. Oh well. I met Mike Tyson.
We landed and I was able to head home with just under 3 hours' sleep in my log book, and then it was full Daddy mode. As tired as I am, my back will never tire if my baby wants a piggy back ride. We had a private show that night at the Wildhorse Saloon, which is nice when we get to sleep in our own beds. And when Henry gets to crash the party.
So there's the week that was. I know the big draw was the Vegas shoot, but as it turns out, that was just the tip of the iceberg. I am always excited to get out and see things I haven't seen, smell grapes that will soon become intoxicating, and meet folks that shape our culture. Special thanks to all the people and wineries this week, and to our new friends.
Do you have your CMA tickets? Me either. BUT you should probably get down and see us on the River Stage on Sunday, after Phil's fan club party. It promises to be a great day. Thanks for checking in, and I will…
…see you on the road!
---
---