Shinybass journal entry 07-11-16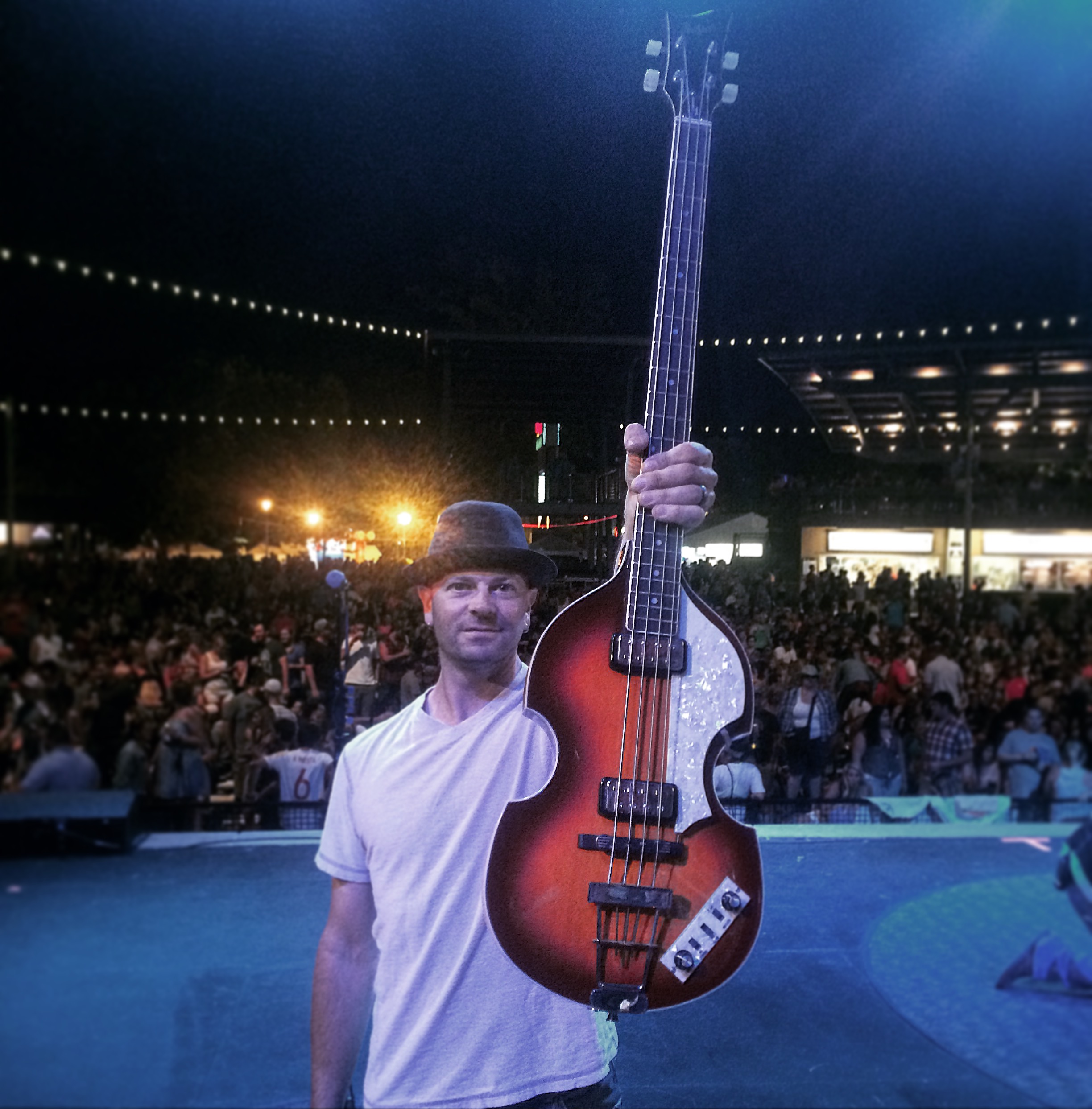 So you want to be a rock and roll star?
Good morning!
It is funny thing, this show business. You have heard the fables of the rollercoaster, up one day, down the next, etc, but this run was about the most polar opposite you can get. I will regale you with the exploits on the run in a few, but first, let's get to the more recent news.
It's been a busy few weeks, and the last time I wrote I was gearing up for NAMM, Summerfest, and all things musical. Let's get you all up to speed.
The NAMM show was a great week. I saw so many great friends, made some new ones, and managed a few quiet minutes to check out some fantastic new gear. For the musician-types – Fender has a new Flea signature bass that completely kicks tail. Eden has a Rocca Prestia signature amp coming out, which is going to be wonderfully loud, and I FINALLY had a chance to play some amazing instruments from The Low End, which is a bass store in Murfreesboro, TN. The panel on which I spoke was enlightening, and overall I think the Summer NAMM has rebounded very nicely from the downturn a few years ago. Again, NONE of this means anything to the casual reader, but I had to throw it in.
During the NAMM week I sat down with Warren Huart, a Los-Angeles based producer who has a great new online course called 'Produce Like a Pro', and he interviewed me for an upcoming episode. For those wanting to see some more things that don't involve the road, then check it out. I think it will hit the internet in August. You will also hear the first track from a new album we've been working on. I'm pretty excited about it.
So in addition to all that, we had some storm damage at the house. Everyone is fine, but I have a question: Do contractors (or anyone else installing things at your home like cable, electrical, etc…) just think you can take the day off anytime? I had service people calling saying 'We'll be over in a half an hour…' No. You won't. What do people do that work 8-5? Take a half day. Lose money to spend money? I don't get it.
So we snuck out of town last week for a one-off and played Hillsboro, OH for the Festival of the Bells. It's a wonderful free street festival in a neat little historic town, and the 2nd time I've played there. I didn't get much of a chance to walk around last time, but this time I did some serious hoofing. I found a beautiful home in serious need of restoration, and I told my wife that if the Mega Millions numbers hit, we're gonna do it. It's a sprawling home on over an acre just off downtown, built in 1819, and originally built with 16-foot ceilings and a grand staircase. It would be a total money pit, but to keep the home around to see its 300th birthday would be amazing.
Now to the shows this week, and the reason for the intro. Unless you are on a stadium or arena tour, the dynamics of shows can be simply boggling. One day you are playing a posh winery in Napa, the next you are MC'ing a corndog eating contest in Poughkeepsie. It's the nature of the business. A lot of factors determine the shows, from amount of radio play in certain markets to routing and venue availability. We had a 'new' show this week, and a very familiar one.
Show #1 was in Carmel, IN at a listening room called The Warehouse. I had never been to Carmel, but I read that it is one of the best places to live in the US. I could totally see that. The downtown area is amazing, with tons of great local stores and eateries, and there is a former rail line that is a bike trail that stretches for 50 miles. I also found a classic Porsche dealer, and may have found my next year's Father's Day 'suggested present'.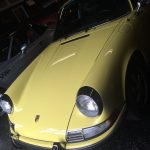 The show was an intimate affair (hence the 'listening room' nomenclature), and for these shows, I appreciate being able to see the crowd, hear the nuances of what we are playing, and connect a little better with the audience. And we don't sweat nearly as much. AND I get to bring some different basses. The locals were all very nice, and very proud of their little community, as well they should be. And if you are ever in Carmel, ask for the 'Bar Bacon' appetizer at the Pint Room. You'll thank me later.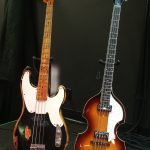 We then woke up in Milwaukee, Wisconsin, the home of Laverne and Shirley, beer, and the world's largest music festival, Summerfest. At any given time, you can have a bunch of amazing bands playing at once, and that is the blessing and curse of the festival. Phil is Mr. Summerfest, headlining the Briggs and Stratton stage for 12 years, and the 12,000 people that jam in to see him don't leave disappointed. Our blessing and curse is that Sir Paul McCartney was playing a mere 200 yards away in the Amphitheater, and we couldn't see sound check or the show itself. Such is life, I suppose. I did bring my Hofner, however to show my respect.
One of the best parts about this festival is that we have made a lot of wonderful friends over the years, and we always find time to get to the Calderone Club for lunch. My early morning run on the river allowed me to eat as much as humanly possible. I usually don't take pictures of my food, but look at that meatball. Isn't it glorious? #magazinepicture #foodie Gino is a wonderful and dear friend (us Italians stick together) and it is a pleasure to see him year after year. Love you, brother.
Our Summerfest show was another great one, and you, yes YOU made it great. Thanks to all the wonderful Wisconsin fans who make it special every time, and for Summerfest for bringing us back. And yes, there was a sighting of me wearing a Brewers shirt, but don't worry, Pittsburgh faithful, I had my Pirates cap on. Best at the top, right?
So that's the latest and greatest. I hope you are having a fantastic summer, and that all your cookouts are sunny, your lemonade slightly tart, and your brisket charred just right. Keep enjoying yourselves, and keep the positive vibes going. And if you haven't been able to fully take advantage of the summer, that's OK – there is still plenty of summer left. Now get outside and make some memories.
I will leave you with this : I realize there is a LOT going on in the world that needs discussion, but this journal is a bit one-sided since I'm the only one with the mic, so I will only say – everyone just breathe and out, then repeat for a few minutes. And pray for EVERYONE.
See you on the road!
---
---