Shinybass journal entry 07-12-17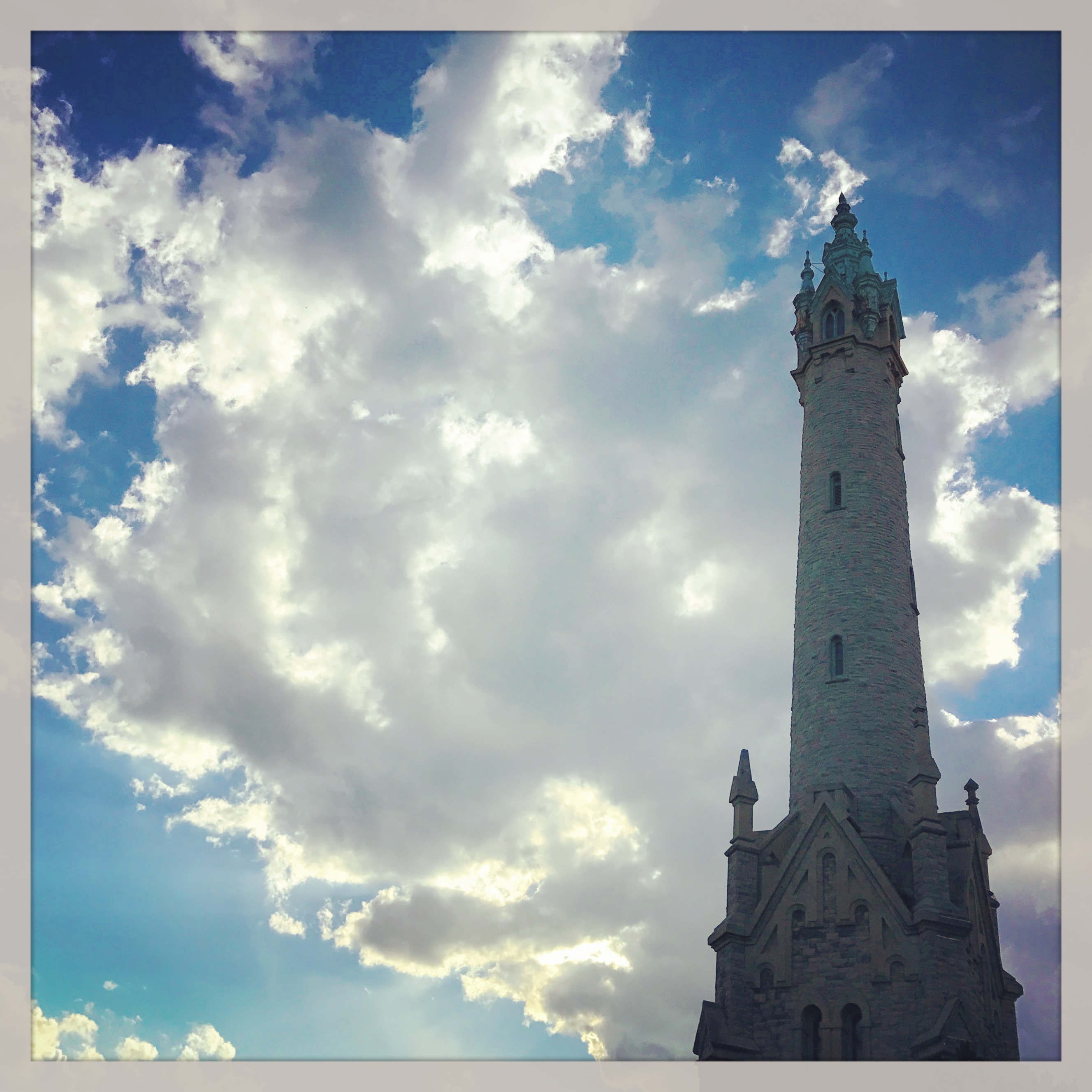 Summer. It turns me upside down.
Hello friends, Romans, countrymen. Lend me a dollar! OK, send your dollar to the SPCA. They need it more than I. I did read there were some 58 adoptions in Nashville on Saturday, which is fantastic. The downside – Metro took in over 500 animals since June 1. That's a lot. So before you go to a breeder and get 'the perfect dog', please go visit the pound and find the perfect dog for you. I promise the pound puppies are better. Why am I on a dog kick? Well, because dogs are awesome, and so are you.
It has been a couple weeks since I said hello, and well, maybe there's a great reason for it: I haven't written a journal entry since the last one. There you go. Seriously, we've been busier than a mustache barber at a Dennis Eckersley convention, and my flying/riding/surviving schedule has been nüts. I've been catching flights to get home more often, and most days I am not sure where I am, and when I get home, I forget which light switches turn on which lights.
BUT I would rather light a candle than curse your darkness, so let's see if we can stimulate some thinkers today. Or maybe just a casual reader that needs and escape. Do you like Piña Coladas? Wrong escape.
Last time we spoke, I was in 114 degree heat in the middle of the high desert. Fast forward a few days, and we were smack in the middle of the North Carolina mountains, playing a very posh private show at a resort. I don't have much to report except that the views were spectacular, and the snowboarding bug may have snuck its way back into my brain. I'll keep you posted as it gets colder.
We then went from Banner Elk to Country USA up in Osh Kosh, WI. We do like playing the big ol' country festivals. We get to see other Nashville friends (that we don't have time to see in own towns), and geek out over gear and talk shop. Oh, and entertain several thousand country music fans. No museums for me that day. I was stuck on the hot, dusty show site for the duration.
I made up for the museum part in spades with the next show. The following week we were up in Union City, TN, playing a radio function that was hosted by Discovery America Park. Wow. I can't wait until the boys are old enough to go. I want to go back. 🙂 The museum is well-funded, which really helps, and offers a wide variety of knowledge for the general public. If you want a great destination in Tennessee, I recommend this one.
So I was riding my bike before showtime, just stretching my legs after a long day, and came across this bird behind the museum with the other static displays. This Blue Angel was at the front gate of Pensacola NAS for almost 50 years, and a Capt. Rasmussen, who was the curator of the museum in P'cola, wanted to get a plane to the museum in Nashville. He made it happen in 2014, and after researching the logbooks, it turns out Capt. Rasmussen flew this exact plane for some 300 hours.
I sent this picture to my Dad (former aviator and instructor at Pensacola NAS, and told him I found a plane he was certain to have seen before. We went back and forth for a few texts, and it turns out he knew Capt. Rasmussen very well. Small, wonderful world we live in, and a great connection for me.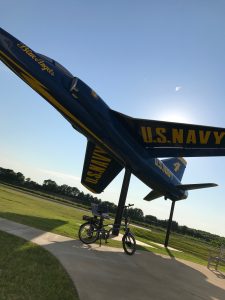 Here's where life gets fun…So the ride home was about 5 hours, meaning I got a little sleep, but not a ton. My wife was planning on driving to Missouri on her own, and I was going to stay in Nashville for 2 days and fly to meet the band in Colorado for the next show. After figuring out how I could meet the bus on Sunday (in Kansas City), I hopped in the car with the family and drove 10 hours to Missouri. After basically getting the kids to bed and crashing myself (with both children up all night), we then drove an hour down to Table Rock Lake and spent the morning on a boat with the in-laws. All the sleep deprivation, all the hours, all the effort was worth it for the moment Henry jumped into the lake with the biggest, most adventurous smile of his little life yet. Such a great day.
I then met the bus late (with my wonderful wife driving 6 hours round trip to get me there), and trucked it into Greeley, Colorado. I found a long, wonderful trail in Greeley, and spent the bulk of the afternoon soaking in the Colorado sunshine. Love. My. Bike.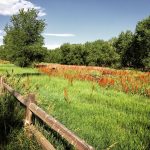 We might have had a great show in the warm Greeley evening for a few thousand folks as well. Good night all the way around. Which sort of blended into the morning, since I took the first flight out of Denver to get home. These two children have trained me well for working on 3-4 hours' sleep. Or was it the touring? Hmmm… Regardless, I was headed home for a couple of days.
I won't bore you with details of the 'to do' list, but I think when it's all said and done, my headstone will read 'Finally at rest'. Ahh, the balance of it all.
My Uber picked me up from my house at some pre-milkman hour and dropped me off at BNA for the first flight up to Milwaukee. We were going to hit Summerfest, the world's largest music festival, and one of Phil's big shows every year. I can't say enough how great it is to see our friends up there year after year, and our trip to Calderone Club for lunch/dinner/aftershow is always a tremendous time.
Since we soundcheck early (and there are no naps to be had), I pulled out my trusty bike and hit the trails. As many times as we've been to Milwaukee, I haven't had much chance to explore, so the hour or so I spent wandering was fantastic. I am glad the weather held out for me (it rained like crazy about 90 minutes before our show). Next time I'm getting in the lake…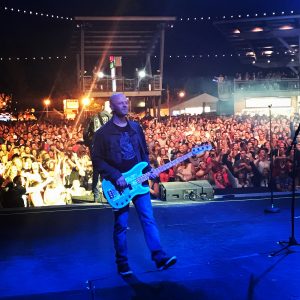 The rollercoaster and the struggle are both very real. We went from a huge stage and 12,000 people one night to a backyard private party by a pool. Yep, for enough money, you, too can hire just about anyone to play at your house. I will say that the sushi joint Jake and I hit was amazing. Names and locations are being withheld to protect the innocent.
The next day we were in Stevens Point, Wisconsin, home of Point Brewery. With nothing but time on my hands, one of the owners gave me a personal tour of the brewery, which is the 2nd oldest in the country that is still in the same building. I was amazed at so many parts of the tour, and learned that beer is just chemistry and marketing. But ohh, that chemistry. Point makes some really great stuff. Look for it, well, everywhere.
So there it is. Pretty pictures of beer, blue skies, and lots of nice people. And speaking of nice people, maybe this week we can all be one of those nice people. Letting someone walk in front of your car is one of the easiest things to do, and for a few moments it makes someone feel important. You can start being nice there. Holding the door for people, paying it forward at Starbucks, etc. Little things that don't cost a lot of money go a long way. It's very sad that I even need to type about common courtesy, but sadly, it's a phrase that has lost its luster to a lot of people.
Enjoy the rest of your week, and hopefully you'll find, harmony, balance, and catch some great music somewhere.
See you on the road!
---
---