Shinybass journal entry 08/22/16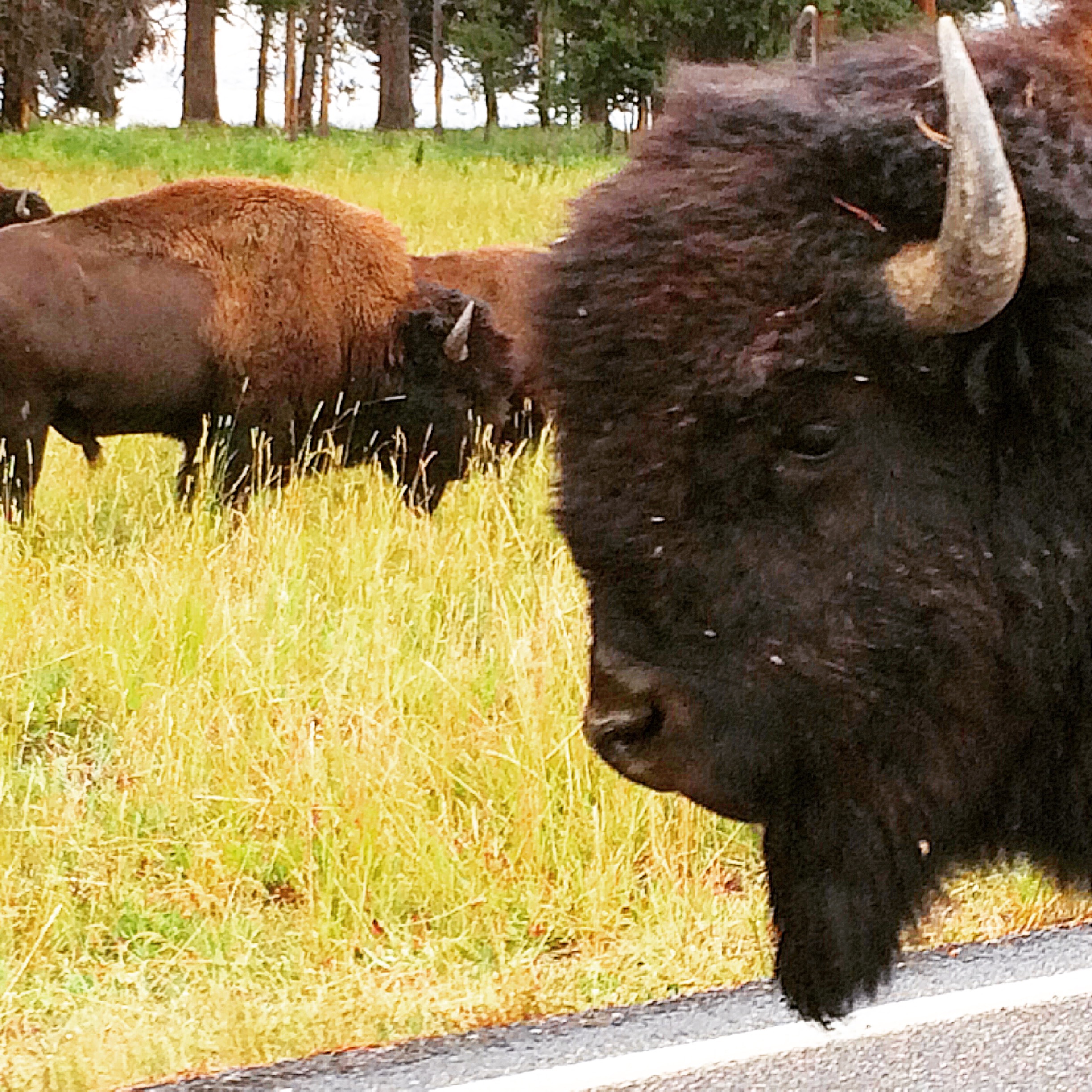 I'm going to Jackson…No, not that one.
Happy Monday, my friends. I am writing to you from 37,000 feet, which has become a habit as of late. I only mention it because I am on a flight back to Nashville with Lindsay Ell's band and Tom Kefier (Cinderella) and his band. I love Nashville. The odds of seeing friends on a flight home on a Sunday are pretty good. The music scene really is a tight one in our town, and rarely a trip to BNA goes by when I don't see someone I know. I don't think I would have such luck in New York or LA. I suppose the odds would go down if we had 2 or more airports to chose from as well. It is fun to exchange war stories, complain about the travel and catering, and generally reassure each other that we're all going to be home soon.
I did something this week that I haven't done in a long, long time. I took a personal vacation. I was home for about 2 hours after our show in Little Rock, which was just long enough to shower, repack a couple things, and head to the airport. I headed west to meet up with my wife and in-laws in Jackson, Wyoming. I've been all over this great country, and I can happily say that Jackson (Hole) is now off the list. Or ont the list – whichever way you look at it.
To say it is beautiful out there is an understatement, and I won't bore you with details of the Snake River rafting trip, the exceptional wildlife viewing, and the general serenity that the mountains bring. The days were spend on the move, but now I can say I fly-fished (4 casts before I lost the fly), came face to face with tatanka (if you don't know this reference, we may not be able to be friends, and had elk sausage. And no, I didn't have anything to do with the elk's demise. I'd love to do it again next year, so if any of you have accommodations, I'm currently seeking a cabin usage donation to my ministry. Or something.
Somehow, someway, nothing is ever easy in this business of travel. My wife and I were on separate flights, with hers being forever delayed getting home. My flight was on time, but I had to leave out the next morning for a trip to Canada. That would put my flight total at 5 in 24 hours. I had never been to Calgary, so I was OK with the trip – even though my vacation-worn, sleep-deprived body said otherwise.
The flights to Calgary are long, especially from Nashville. At least they were for me. With a mild sense of planning, and hindsight being 20/20, I could have stayed in Jackson, Wyoming and almost walked to Calgary in time for our show at Country Thunder. Such is life, I suppose. We managed to have a great group dinner upon arrival. Nothing takes the edge off of flying like a long, wonderful meal. And a long sleep.
While we were waiting for everyone to freshen up at the hotel, I walked across the street, where I saw (and heard) 5 hawks rooting around in a soccer field. Fresh from Jr. Park Ranger School in Wyoming, and still in full wildlife viewing mode, I walked over to watch these beautiful and majestic birds. They were screeching to each other, which was amazing. I watched for 10 minutes or so, then I walked back across the street. No biggie.
Still waiting on everyone, I decided to go back to watch again. As I am standing on the sidewalk, one of the hawks was now circling above (and screeching), took one look at me, then turned and started a dive. Right at my face. This was no Busch Gardens parrot show – this was the real thing, talons glimmering in the soft Canadian sunset, beak sharpened to a fine point, and this girl meant business. I stood there motionless. There was nothing in the Boy Scout manual about this. I did what any sane person would do: I started clapping my hands to try and scare the bird. That worked for about, oh not at all, and the bird pulled up, executed a bank that would make any fighter pilot jealous, then started to dive toward my 6. I then started waving my hands in the air, and walked my happy ass back to the lobby of the hotel to wait for the cab like a good boy. I did manage to snap a photo of my attacker before the incident.
The venue was all of 15 minutes from the hotel, so we didn't have to be on site until close to 2PM. Well, what are we going to do with our morning? Wildlife viewing was out. How about the next best thing? That's right – AIRPLANES! The Aero Museum of Calgary is wonderfully quaint, and housed in a former WWII British drill hall. Plus they have a Lancaster. Done.
Sometimes we forget the Canadian contribution to the war effort. They were a huge part of the Allies, and their pilots were some of the finest trained. I'm really glad we were able to visit this museum.
We then hit Country Thunder. This was a fantastic event – a sellout in its first year, and the lineup on our day was really fun. Lindsay Ell opened the show, with Neil McCoy, us, , Bobby Wills, Chris Jansen, then Tim McGraw headlining. I met Lindsay for the first time, and she and her band are great people. The Neil McCoy camp is awesome, and Neil and I always manage to share a few laughs when we're on the same bill. I'll be perfectly honest, past our set, I didn't hear a note of music. I know, you are all saying – YOU HAVE TIM MCGRAW tickets? Well, yes, but by the time Mr. Faith Hill took the stage, I was in bed watching Dateline. I'm serious. #rockstar
So then a Tim Horton's, customs, two long flights, and then boom. Home. To say I was happy to see my family is an understatement. And now, the game of catchup begins. It's that whole 'reality after vacation' thing that sets in. I don't mind. We have records to write and record, don't we?
Things I learned on this trip: Calgary is beautiful, and their people are friendly. AAA Alberta beef is pretty tasty, as is elk sausage (small tastes of each – I went relatively meat free this Canadian trip), and that United has ramped up their in-flight game considerably. I also learned to watch a family of hawks eating dinner from a distance, and that the RCAF had some pretty cool planes.
Enjoy the rest of your week, and I will see you on the twitters and Instagrams. @shinybass if you haven't figure that out yet. Love to you all, and, as always…
See you on the road.
---
---