Shinybass journal entry 09-19-16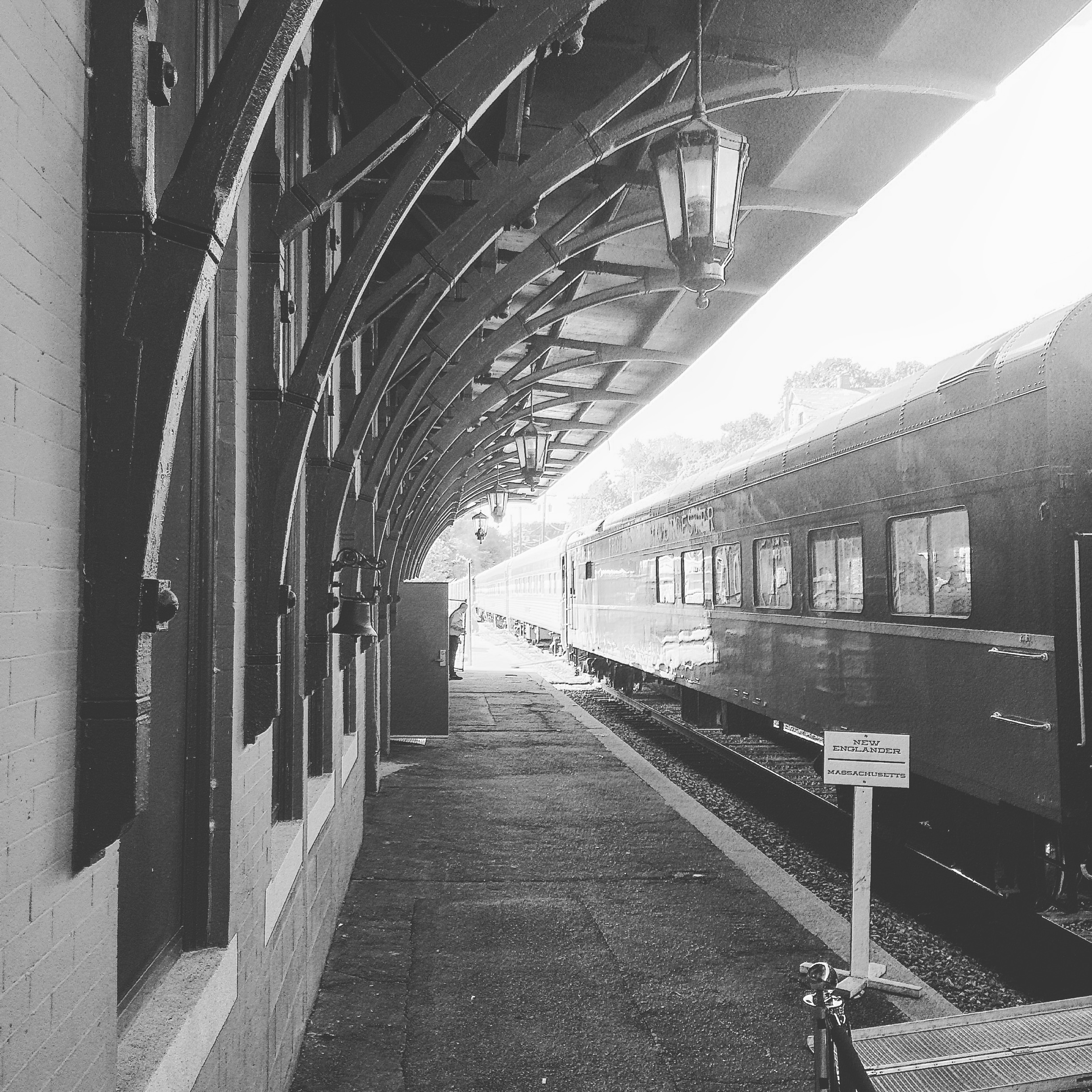 And the miles keep rolling by…
Where do I start? I mean, we've been out for a week, which in rock terms is like an eye blink. In my past life, a week on the road was like, eh, whatever. In country music, we're soft. I'll be the first to admit it. We like to work, but we also like to get home. My baby, my baby, and my soon to be baby are all on my mind, and getting back to them is always a beautiful occasion.
Our miles this week were plentiful, and our shows ran the gamut from backyard party (yes, with enough cash, you, too, can hire us!) from listening rooms to packed theaters. You can keep your fancy stadium shows – we'll take the hustle and bustle of a different sized-stage every night. You know me – I just love to play, so bring it, no matter the situation.
The first show of the run was in Orlando for a private show at the Hard Rock at Universal Studios. I spent the majority of the day in the dressing room, working on new songs, practicing, and staying away from Zika. The Hard Rock hotel is a swanky little joint, and the staff exceptional. And their coffee is on point. Here we see an Italian Terrible Towel, which shows you that Steeler Nation is everywhere. And this is Duck Dunn's bass. Of all the displays at the restaurant and hotel, this was my favorite. Miss you, Duck.
The next day we were in Leesburg, FL for a birthday party. Yep. Someone got out their checkbook and hired Phil and co to sweat it out in the back yard. I had no complaints – we took a little ride to Tavares and Jeff and I managed to squeeze in a seaplane ride. We even buzzed the bus. Not a bad way to spend the afternoon. The last picture is from a local artist who painted while we played. This was the end result at the end of the 90 minute set.
The next day was a day off. The city of choice was Durham, which meant I was able to see my Dad and spend some time catching up. It also meant laundry, a little shopping for things I forgot to pack, and more writing.
We then left our hotel and headed North, waking up to the beautiful NYC skyline from the Brooklyn side. It was such a fantastic day – I wish we had time to get to the city for a little bit, but alas, work first. I say that, but I spied a museum not far from the venue: The Cradle of Flight Museum in Westbury. AND as luck would have it, the museum was closed for maintenance. Ah well, I suppose Guitar Center and walking around the venue would have to do. We played with legendary Charlie Daniels Band, and they are always incredible. Charlie is one of the nicest humans you will ever meet. It's a pleasure every time I get to say hello.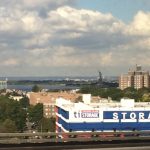 The next afternoon, we woke up in Woonsocket, RI. 'The town with hills and shut down mills'. This former mill hub is undergoing a resurgence of late, and whereas unemployment has been high, there is more money coming in to the local economy. I had a great time walking around downtown, which is full of great old places, and the trains still run on time. The Stadium Theater was built in 1926, and is a wonderfully grand theater that started with Vaudeville. It's always humbling to think of the giants who have stood on those stages before us.
The last stop on our wagon train was Sellersville, PA at the Sellersville 1894 Theater, built in, oh, take a guess. It's been a few years since we were in Sellersville, which is too long. The town is wonderful, the people nice, and the White House restaurant amazing. We played 2 shows, which is unusual for us, but that means the second show is a lot different from the first. For show 2 we played a lot of album cuts and songs from Phil's new record. The new ones are fun to play – I can't wait for the new record to come out. There are some great moments on there.
So many miles behind us on this run. What did I learn? That Zinburger in Durham is exceptional. I learned that 2 places in Westbury, NY claim the spot where Lindberg took off for Paris. I also learned how to transport Lemon Cake on a bus full of sugar addicts. I give you the wolf in vegetable's clothing.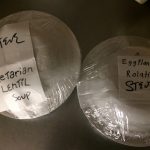 Life is good people. Take a bite of the cake.
See you on the road!
---
---