Shinybass journal entry 05-29-16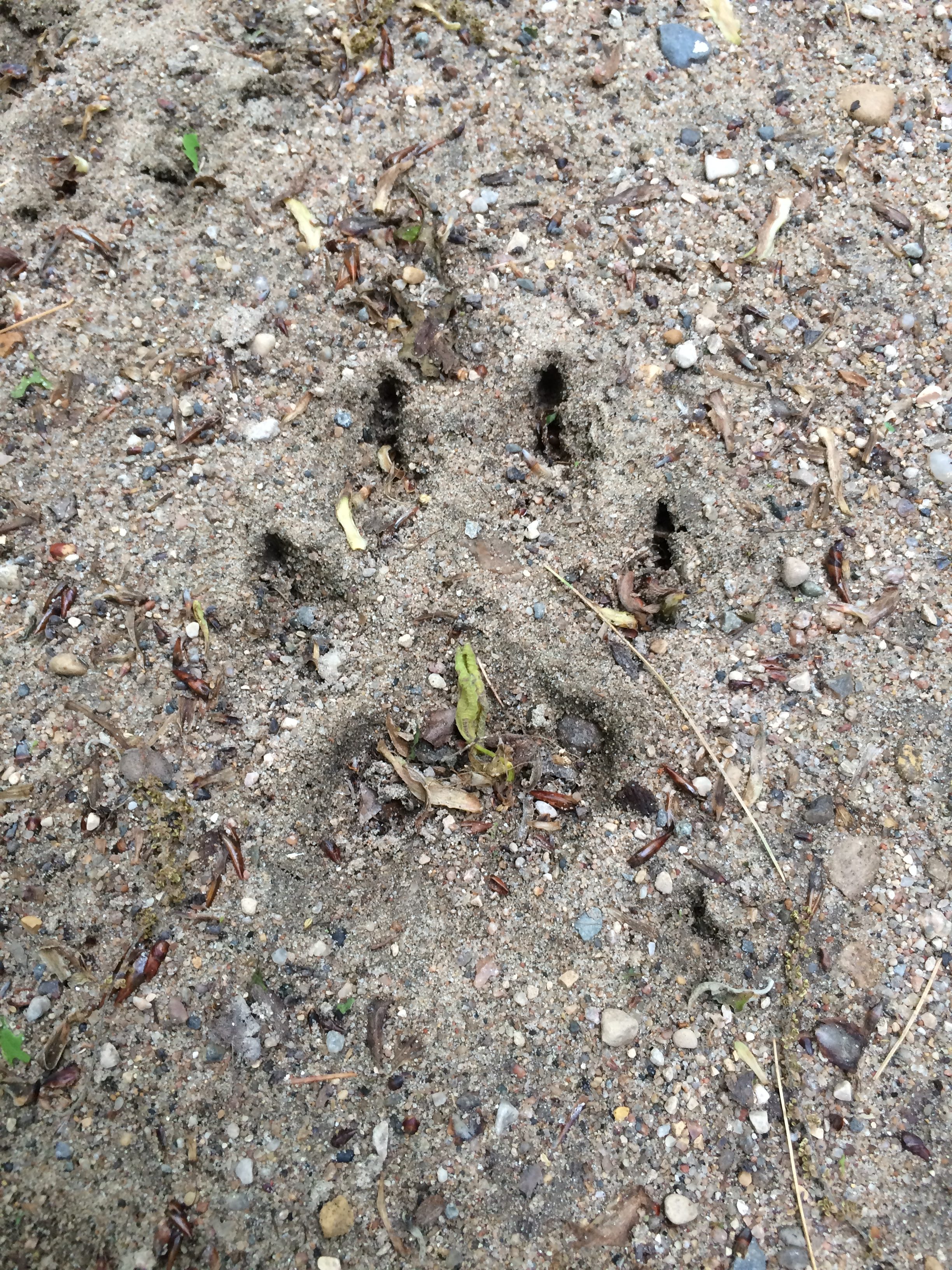 Then there are trips like these…
MIKE TYSON? How was that? Fun question I was able to answer last week. 'Carrot Top? Really?' Yep. I guarantee no one is going to ask me about Emmetsburg, Iowa, or at least with the same enthusiasm. Of course Emmetsburg didn't win the Heavyweight championship of the world, so I can understand. It's not exactly the town you wish to visit, more like the town you want to be from.
But it is, in fact, someone's hometown, so I respect that. I was just making the point of the dynamic of  this business. We go from the lights and glamour of Vegas to the posh serenity of wine country to Redlake, Minnesota and Emmitsburg, Iowa just like *that*. And have you ever actually looked up Redlake Minnesota on a map? It's damn near Winnipeg. CANADA. What does that mean? To you, nothing, but to those who live in Nashville, TN, Music City, USA, it means that the trip needs to be divvied up in two segments.
A good halfway point for any band headed North is Chicago, Land of Wind and hot dogs. We made home base near a mall and several chain eateries, but my setup was the desk in my hotel room at the Hyatt. You know I like to venture out, and many folks would say 'Chicago on a nice day? Get to a ballgame!'. Ahh the deadlines. They loom heavy. And not like the cotton weavers from yesteryear. These looms are real.
So the bulk of my day was spent indoors with a laptop, a bass, and a grouchy editor on the phone. OK, he's not so grouchy. He puts up with me, which probably makes him grouchy. Being in Chicago is a great excuse to see my pilot buddy Tim (piloting me below), and I get a bunch of new aviation stories, and he hears tales from the road. I think it's a fair trade for both of us.
We left for Minnesota, home of Land 'O Lakes butter. I mean, there are a lot of lakes, so it only makes sense. One of my habits on the road is to get out for a walk after a meal, and on this beautiful morning, there happened to be a lake behind the venue (go figure), and a fine dirt road in need of exploring. On the nature walk we saw a big Whitetail deer crossing the road, lots of birds, a reservation license plate nailed to a tree, and lots of bear tracks. Yes, bear tracks. As we ventured toward the river, within 30 seconds a dozen ticks descended upon us. That's about where the fun stopped. Of course, for this little snake, the fun stopped a long time ago.
The folks at the Seven Clan casino were top notch, and I have never had fresher filets of Walleye in my life. I guess they know how to pull 'em from the lake without getting covered in ticks. It's tough on a city boy out here. After our show I opened the door to the balcony of my hotel room and breathed the cool night air, then settling in for more writing until the bus pulled out late night.
I woke up in Iowa. That's something you don't really want to say too many times in your life. They treat us very well in Emmetsburg, so as many jokes as I make about the state, it's really not that bad. What's bad is the lack of, let's say infrastructure. I've got a whole 4 or 5 hours to kill on a day like Saturday, and I can only sit in front of the laptop for so long. I called the front desk and asked about a shuttle to town. Nope. 'How about a cab?' Nope. 'Can I borrow your car?' 'If I had one here, I'd loan it to you.' I guess it's the thought that counts. I ended up talking with Leroy Van Dyke instead.
Leroy had a few country hits back in the day, with his biggest being 'Walk On By', which stayed at #1 for a whopping 19 weeks, only to be surpassed a few years ago by Florida Georgia Line. Leroy is 85 now, and looks great. We talked about farming of all things, as we stood in front of these huge windows overlooking a goose pond and miles of farmland. We didn't talk one syllable about music, and you know, I liked that. Great people. Worth a listen. Check it him out his hit 'The Auctioneer'.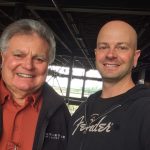 There is a very important reason that Native American casinos are dry, and I respect those reasons. The casino on Saturday was not a dry casino, and it can be a double-edged sword. On one hand, the crowd can be more lively, but it also means that in a place where you are the only game in town, the excitable folks can peak too soon. I saw a few folks passed out about halfway through. Remember, folks: hydrate, and it's a marathon, not a sprint.
Our show was unique to say the least. I will let some cats of some bags here, so sue me if I go astray. Up until about 3 hours before showtime in Minnesota, Phil was in the hospital with a stomach bug. He did the show like a trooper, then went back to his routine of getting sick and sleep. He was fine the next day. Saturday night, Jeff and Gordo caught the same bug. Jeff could barely play. He was having a hard time standing, and by the end of the show was sitting on the stairs side stage, guitar in hand, mic being held to his mouth by Gordo, and a puke bucket to his right. I told you our job was glamorous!
Bears, ticks, buckets, and corn. I think that just about sums up the travel week. Are you ready for CMA Fest? We will be at River Stages on Sunday at 2:30 (it's always when the temp hits 100!), and of course we have Phil's fan club party beforehand. Hope to see you all out, so please say hello!
Remember to have fun this summer, since it is officially here. We don't get another one like it, so enjoy every minute! Like these two… Henry and his buddy Jack. Thick as thieves, these two.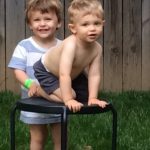 See you on the road!
---
---