Shinybass Journal Entry 07-23-18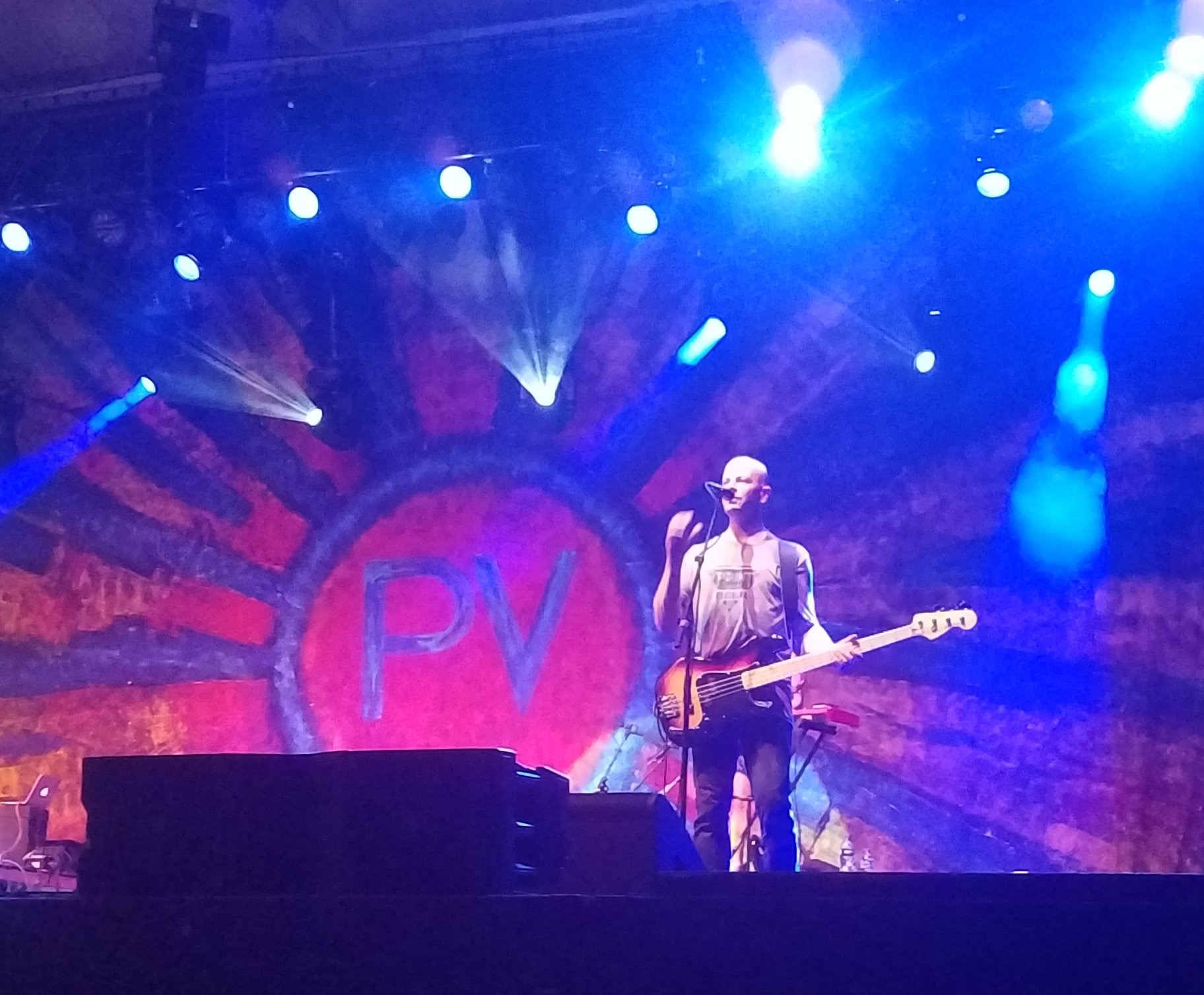 Summertime, baby.
Here we are. Right in the middle of this wonderful season we call summer. Not to be a downer, but you know that school starts in like a month, right? So what does that mean? That's right – it's time for your 30 days of fun! 30 days left to map out some fun things to do before the homework floods the post-dinner activities.
Of course, a lot of you are already in the middle of activities already like swim classes, soccer, day hikes, etc. Maybe summer has pushed by you unexpectedly, as it has with us. So here is a little wake-up call that you still have time to make some great memories with this season.
Our touring season has been in full swing for a little while, and whereas I haven't been posting, I have been having fun on the road. (Home life has taken a front seat to this journal, hence the absence from the interwebs). Since I can't have my family out here to share my travels, I do the best I can (and probably cover more ground since the little ones aren't biking yet). I am trying to live up to what most of you say you love about this journal – living vicariously through my adventures. I don't really consider them adventures. They are just typical days.
We've been circling the country in search of good catering (still stuck on BBQ these promoters are…), and I've been giving the Pedego bike a serious workout. That little bike saves my life out here and lets me escape the 'hurry up and wait game'. But some wonder how I see so much in a day. I just get on the bike and go. It's not that difficult. You just have to want to get out.
Recently we had a run up to Wisconsin, notably Summerfest. We actually went up a day early, which allowed me to go on a random Milwaukee church tour and afternoon Calderone Club stop (thank you, baby for watching those kids whilst I satisfied my historical, musical, and um, normal appetite), and caught several acts that were on my 'list'. First, I caught the last few songs of Sugar Hill Gang, which brought me back to 1979. Then we watched Bonnie Raitt (with Ivan Neville on keys!), James Taylor (Steve Gadd drums, Michael Landau guitar, Lou Marini on sax!!), and finished the night with some Buckcherry. I'd say we hit a lot of the musical spectrum there. Then, it was off to FreedomFest. I was actually a bit floored by the turnout – some 7000 people – and the night was the epitome of summer touring: Sweaty, loud, and fantastic.
Summerfest load in was early, so we knocked that out, then had the rest of the day to 'play'. Of course we hit the Calderone Club for lunch, wine, dessert, more wine, then a random limoncello shot with Rick Springfield. (I know, right?) Then I was driven around the East side of Milwaukee, checking out the elite real estate and seeing yet another side of town I had previously not experienced. Then it was dinner via taco truck (thank you, Alex!), and a 90+minute Summerfest set that was memorable.
The next week we shot up to New York City for a quick 18-hour visit. We arrived at our hotel at 2PM, and Jake and I hit the ground running. After lunch we headed to the Dominique Ansel bakery (the inventor of the cronut) via the subway, then strolled Soho perusing $750 vintage concert T-shirts. You read that correctly. I'm mad at spending $60 on a babysitter for dinner out. Who the hell is buying $750 concert T's? (You can't dress trashy 'til you spend a lot of money…) Then it was a quick shower and we met a friend for dinner at Bubby's by the HiLine. Then we retired to our hotel for all of 3 hours before we had to be at Fox & Friends for TV. After we played, we hopped in the waiting car and flew to Indiana, where we played a show in Bloomington. To say we were a little tired is an understatement.
I suppose I could sit in my hotel room or lay around on the bus instead of getting out. It certainly would be less taxing, but if I am in NYC, I am out. There's simply no reason to stay in and watch TV. Same goes for most cities. I have to get out. I am just sad that I didn't have my bike in NYC. Next time…
The bus rolls on, most recently to Port Huron, then LaCrosse. These summertime shows really are the best. The days aren't terribly hot up North (not by Nashville standards), and the nights are perfect for a show. In Port Huron, I managed some great sightseeing (any WWII buffs spot the B-25 by the lighthouse?) and liked being on the water again. That makes for a nice ride. The day in LaCrosse at a new festival called 'Country Boom' was, interesting. Our day started with the bus getting stuck in the mud when we arrived on site. The campgrounds looked like Woodstock with the mud and trash, which is to be expected when the rains don't cooperate.
We saw a LOT of friends last night with various acts on the bill. It was a great day of music, for sure, and the 10000+ fans out there really gave us a warm welcome. I was drenched in sweat after the show, and I had no problem with that at all. It makes me feel like I did something, you know? And for once, the festival showers were hot and had water pressure. Go figure.
Summertime, baby. There's nothing like it. Now go out and enjoy the last few weekends of this wonderful season, and eat as much watermelon as you can before they are gone. These weeks are the bread and butter time for touring acts, for sure, however, I am going to try and figure out how to get in some summertime fun where I the only thing I am entertaining are the kids. That would be a nice change.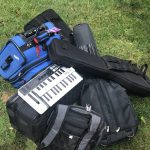 See you on the road!
---
---