Shinybass journal entry 10-27-16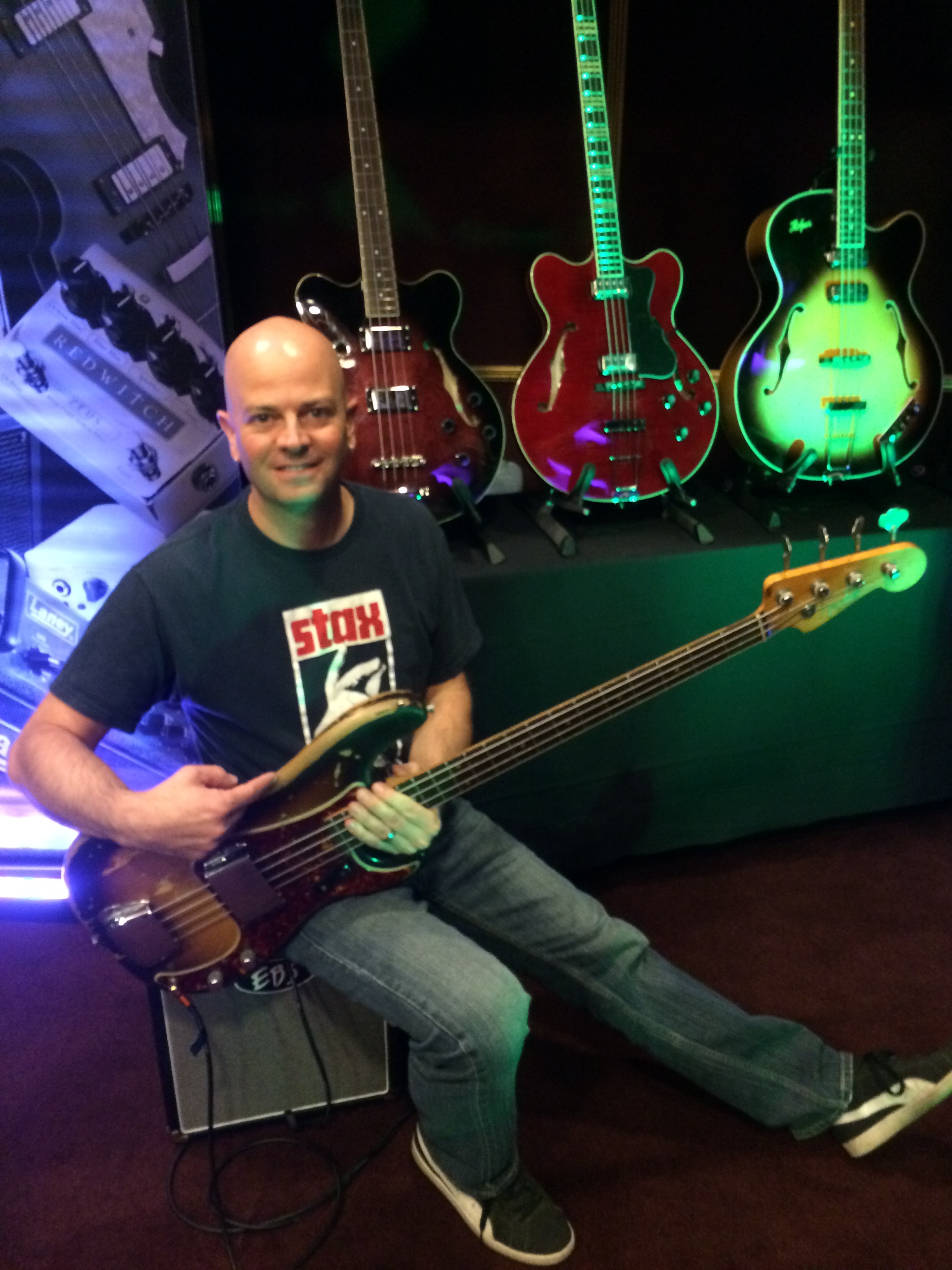 All That Glitters is NOT Gold…
Greetings and salutations from LAX, Terminal 6, Gate 61, stocked full of a perpetually unhappy lot of passengers about to catch the red eye to Nashville. I say perpetually unhappy for several reasons: first, security lines, second, the waiting, third, the hour of night, and fourth, the complete lack of sleep we will all get (or not get) here in the next few hours. I don't care: We'll touch down a few moments before the sun can caress the chilly Tennessee sky, and for that I am thankful. I can't wait to be there when the family wakes up, then promptly go back to sleep.
This has been such a whirlwind of a week, and some days this dream takes shape like nothing I could have imagine, and I thankful at every turn. I corrected that last sentence because I said 'dream' twice. I must be tired.
Let's jump with the week that was. On Wednesday we played a corporate show in Nashville. I do like these shows because we get to sleep in our own bed at the end of the night, and, in another behind-the-scenes treat, we see friends from the local production and crew companies as well. This one was at the Gaylord Hotel (Opryland), again, not important except that it is located all of 15 minutes from my house, allowing me to participate in bath night with H-bomb. Gotta get in those moments.
The event also saw us backing two of country music's stars: Jo Dee Messina and Charlie Daniels. It's always fun to break out of our comfort zone, and playing behind someone like Charlie is quite a kick in the pants. OK, now the dirt – Jo Dee and CD are the nicest, most genuine people you could hope to work with. And playing 'Devil Went Down to Georgia', I mean, C'MON!
The next night was another local show at City Winery in Nashville. And being so close, it was family night backstage. Henry got in some drum time, and as he was leaving, asked if he could go back on stage to 'Say goodbye to the people'. The boy knows how to treat his fans.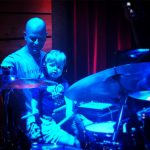 With my head hitting my own pillow close to midnight and my alarm going off at 3:30, it was airport time. Daddy was off to Los Angeles to be a small part of Bass Player Live, a bass-player only event hosted by Bass Player Magazine. It's a trade show, at its core, and a wonderful excuse to catch up with old friends and make some new ones at the same time. It's like a mini NAMM, however this is such a low-key affair that we can spend some time speaking with people about gear, life, food, whatever. That can lead to some great conversations and connections.
In our little bass world, there are a number of 'luminaries', badass players that have been doing this a long time, and have played on some important records, and influencing countless scores of players for decades. These are the people we get excited about. These players wield power in their fingers akin to a wizard, yet, if you ask them, they just play music. At Bass Player Live, lots of those folks come out, whether it be to perform via clinic, do an autograph signing, or, since at their cores they are like the rest of us, just to play with new toys.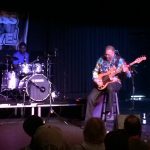 So who showed up? Well, probably no one you would know. Except John Taylor from Duran Duran. And Billy Sheehan. The rest are just wonderful players, doing what we do, which is hang back and hold it all together. This trip I had excellent conversations with Freekbass, George Porter, Jr (The Meters), Mike Merritt (Conan), Bob Glaub (played with damn near everyone including John Lennon), and the spirited Phil Chen. To say I was humbled is an understatement.
So what do we talk about, really? Well, food, travel, venues we've played. Probably the traffic, new geek movies coming out, maybe some gear, and well, yes, lots of gear. And hatch plans to get together at later dates. And the kids. I can claim that fraternity now. It's all good stuff. Speaking of food…#sushiboat
And speaking of gear, I played some excellent instruments. A highlight was a couple of beauties that showed up – a 1960 Fender Precision Bass, shown below next to Sean Hurley's studio go-to 1961 P. The things dreams are made of.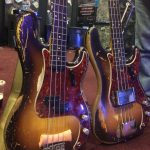 And then there is the other side of it all. Being on Central time (I get up around 5:30), that makes for a very early morning in Hollywood. Even heading out for coffee to Hollywood Blvd at 6:30 seems like a terrible idea. In this town of so much, there are so many with so little. Homeless sleep in doorways, there are heroin addicts walking around at that hour looking for a fix, and the working girls are finishing their 'shift'. And Hollywood Blvd is downright nasty. I guess they just hose it down for the 'Walk of Fame' ceremonies. I managed to find some beauty, however, as I like to do.
I am thankful, however, for the chance to travel. I am able to connect with friends, find great places to eat, and I can say I've spent a lot of time in LA, when some people have never even left their own state. And I can also remember to stay in the car when we drive Hollywood, and not stop until we get to Anaheim…(and now I'm back in Nashville and writing this from home…)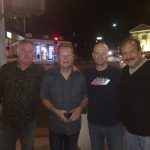 So just like that the weekend was over, and I was in an Uber headed to LAX with a hundred thousand other folks trying to get out on the Sunday red eye. My window seat was wonderful. I didn't feel us take off or land. Perfect. And in the blink of an eye I was Daddy again, making breakfast and taking little man to daycare. That's the real gold.
There's your bass-geek-travel-show-reality update for the past week. I hope you are all costumed up for Halloween, and ready to send all your candy my way. It's the least I can do to help. You don't need all that…
See you on the road!
One last thing – this is why we don't take spouses to trade shows. #BORED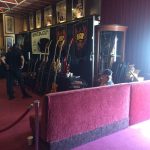 ---
---