Shinybass journal entry 10-30-12
As winter winds begin their swift journey across parts of our beloved countryside, the rains of the parallel hurricane season are swelling the drains and dealing a crippling hand to once-serene waterfront towns of the Eastern Seaboard.  The usual echoes of leaves scraping the asphalt have been replaced with the harsh pounding of tidal surges against buildings, and those who fumble in the cold October morning without electricity are finding the winter rolling in sooner than expected.  We can only hope that a sense of normalcy returns in a timely manner to those in harm's way, and that the safety of precious human life is vaulted to the summit of the mountain of priority over commerce or property.
Whew – OK – now that my epic novel writing style thirst has been quenched, let's get back to what I do best – musings from the road in a language we all understand…deep fried Southern.
Man! Shit's been crazy man! We hopped up on that big 'ol bus and bang – we were up in Annapolis, Maryland, which is a bit North for my likin', but we cain't beg and choose what tractor Daddy's gonna lend us for prom, now can we? We had us a show 'bout on Wednesday, or as I call it – wrasslin' night – and man, it was all right.  We had geetars, and a pian-o, and all kinds of folks out.  Man, you shoulda seent it.  They had that brown liquor flowin' bout as fast as it was goin' down, and folks didn't seem to mind.  Hell, we even did two shows.  Felt like I was back on the tilt-a-whirl at the State Fair we had so much fun!  Didn't stay too much past ma bedtime. I got chores to tend to…
Now that you have had that sweet taste of molasses-slow speak, how about a poem to catch you up on our show at Toby Kieth's in Foxboro, MA?
Oh Toby, Oh Toby
You flag-waving fool
Your walls have your pictures
And guitars and barstools
I'm sure your only claim
Is the check you are paid
For your name and likeness
To adorn the entry way
The service is slow
And the stages a bit cramped
But the choice of scantily-clad servers
Would get any band amped
So wave your flag high
and serve up that sweet tea
And thanks for having
the band and Phil V.
The next day found us in Ohio for a day off.  I think we were outside of Cleveland, but don't quote me on that. Days off are sometimes spent entirely in a mall, which is where I ate 2 meals.  That's a new one for me.  To kill 3 hours, we saw the new Tom Hanks movie.  I shall now describe it with a Haiku.
Go see Cloud Atlas
Better yet give me your cash
And you will thank me.
The next day found us in Illinois.  Since we're getting them all out in the open, I shall try and describe the random meeting of Miss Illinois in the writing style of a 5-year old, (since this is how my wife describes me).
we had a fun time on the bus.  Andy likes to drink with Brock. he likes to sleep very much. we had lunch and then met a very pretty lady.  Jeff said her behind was like sunshine.  I had ice cream.  It was choklate. She was nice but we didn't have a bath for 2 days, so we smelled funny.  She left fast.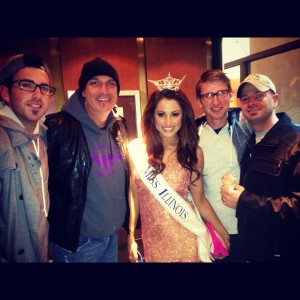 After a private show in Peoria, we had to blast to Midway airport, where we hopped on the 6AM flight to Sacramento.  Not before a quick stop at a hot dog stand, where I witnessed Gordo eat hot dogs for breakfast.  Such is our life, I suppose.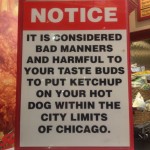 Phil was invited to play for the Sacramento Kings' Rhythm and Rims annual charity 'open practice', which was a loose scrimmage and peek inside how the team prepares.  We sat court side, which is the ONLY way to go, but sadly, I can only afford the seats when given to me.  Either way, we had a great time.  Irish Limerick, anyone?
When visiting Kings from Sacramento
One must keep in check his ego
For a man's size goes away
When DeMarcus Cousins begins his ballet
Then I am but a musical mosquito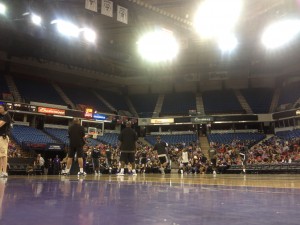 I think that covers it.  Coast to coast in 5 days.  4 shows, a lot of mispacking (damn cold/hot/cold cycles), and a lot of great memories.  Bundle up out there, and look for more silliness in the very near future. Stay safe in your Halloween exploits!
See you on the road!!!
---
---